The values driving us day-in, day-out
What defines us is a business culture based on client experience, which drives us to do better, together, without being scared of thinking outside the box. No ego, no individualism; our only objective is to offer work that exceeds our own high standards.
If you encounter any challenges; we want to hear them. If you shine on a project, everybody will hear about your success. If you need feedback, we will give it to you. In any case, we will learn, grow, and get better, together. Don't expect to have the information about everything right away, but be sure that any question you ask will be answered with great pleasure, and all our best resources will be at your disposal to help you succeed.
We don't recruit extras; take your spot and take action! Mistakes are inevitable, let's talk about them, and progress together. The entire team is behind you to support you, not to do tasks for you: Embrace your position and take charge!
Honestly, it's a strong bond that goes beyond words, that must be experienced to understand… even from far away, you'll never be alone. Do you need help? You ask! A colleague needs help? You answer "here!". No more complicated than that, but the important part is; we help each other out, and we're happy to do so.
Our Own Vision of Recruitment
We'll start by explaining our business model:
Our client agreements work on a "bank of hours" system, which means our clients pay every single hour worked by our teams, and not on condition of a position being filled.
Our work load is evaluated on hours, not on the amount of mandates to be filled. We assign a specific amount of hours per mandate, per week. Say goodbye to 50 hour weeks!
No commission or hiring bonuses with us. That allows us to focus all our time and effort on the clients' and candidates' experiences, but first and foremost, it allows us to work as a team, without that extra unhealthy competition and rivalry.
Next on: our "project" approach to recruitment:
Each and every one of our mandates is managed like a project, where we form squads (or small teams) made up of a project manager and recruiters. Everyone has their own individual roles, and is made responsible for their own work.
We work together with our clients, as they play an active role in the process. We identify all parties' roles, all the progression data is shared in all transparency: We have plenty of internal tools to manage it all at once!
Let's not forget the diversity of our mandates:
We've always prided ourselves with taking on any industry that we could manage. As recruiters, that means working in the banking industry, marketing agencies, and even in the Artificial Intelligence market!
From big projects and tall orders, to smaller ones. Sometimes working in teams of recruiters, sometimes working autonomously; your recruitment expertise will flourish with us!
Last but not least, our management style:
We're continuously learning. Our teams have a lot of autonomy when it comes to how they wish to approach certain recruitment projects. Choosing the wrong strategy for a project happens to everyone… no worries, plenty of people can support you and help when you need it.
Acknowledgement of good work with us doesn't just come from your manager. If you've never received a distinction of work from your colleagues, or even from your CEO for your great work, you might be taken aback at first…
Couldn't find a better word for Coup de Coeur! I felt this embodied what it meant.
At Humanify, we've pushed the boundaries between borders everywhere. Whether you're on one side or the other of the Atlantic, our values are the same, and our team spirit never changes.
Let me tell you our own definition of work-from-home:
We are working 100% remotely, and that's not about to change
If seeing colleagues face-to-face is important to you, we have shared workspaces at WeWork in Montreal (Wednesdays are usually the busiest days in the workspace for Humanify)
No borders – you can choose to work from anywhere you'd like, the only limitation… you must be able to work on the Montreal Time Zone when it's necessary (client meetings scheduled when abroad, etc.)
We have employees in Quebec, far away from Montreal
We have employees living in Montreal going away for a few weeks a year to work abroad (see their family, visit new countries, be warm even in the dead of winter…)
Now, how flexible will your schedule be?
Every morning at 9am, we have a team meeting, and we need everyone on the call
You have project hours assigned to you every week
We expect you to be able to schedule clients and candidates in your own calendar
You have an appointment during work hours? No problem
You want to be able to go get your children at school every evening? No problem
Your pet has to go outside? No problem
How your future colleagues are finding HUMANIFY
"In 1979, Remington came out with a publicity: "I liked the product so much that I bought the company". For me, this rings true with Humanify. After seeing the business model and the operations as a manager, and as a client, I was fully convinced Humanify had its place fair and square in the Quebec, and the International, talent acquisition market. When Patrick came to me and offered me the opportunity to come and help with all clients in the business, it was an offer I couldn't refuse. I have the pleasure of helping clients from a multitude of different industries and sectors everyday, with issues concerning talent acquisition, and I'm able to offer them long-term, sustainable solutions. A dream!"
"In Humanify, I found a company that shares my values and my visions when it comes to recruitment consulting. It's not just about trying to differentiate ourselves from others, it's about being in perfect harmony with our ideas, and moving forward, together - and that's why I work with such passion for Humanify. I was the first one in the team who worked from abroad, in France, after a beautiful few years in Montreal. They trusted me, and now we're a dozen working from different countries around the world! It's that mutual trust that offers flexibility at work, and I have the privilege of having it day after day with Humanify."
"I fell in love with the employer I had selected to start a journey with: Humanify. At that moment, I had no idea as to how much it would shape my future in the best compelling way. Looking back, a piece of advice that I could share with you when selecting your employer is to make sure that it properly aligns with your values.
A little about ME:
My values are: Honesty, service, self-respect, respect for others, peace, and success. What's important to me? Feeling heard, recognized, feeling like I can be myself and making sure I am not feeling overwhelmed.
Humanify meets me in all aspects of who I AM and what I NEED. I couldn't be more thankful for such a transparent employer. Humanify makes working remotely with completely different time zones look like a piece of cake!"
"My name is Alain Chamberlain, I've been a recruiter with Humanify for almost six years. What truly makes this company as strong as it is, is the genuine interest it shows its employees. Our values and our visions are, first and foremost, focused on people, no matter their origins, their beliefs or their disabilities. In our company, there's no hierarchy, there's only individuals, people, everyone has a say, and everyone listens. Believe me, that makes a world of difference in the success of this company."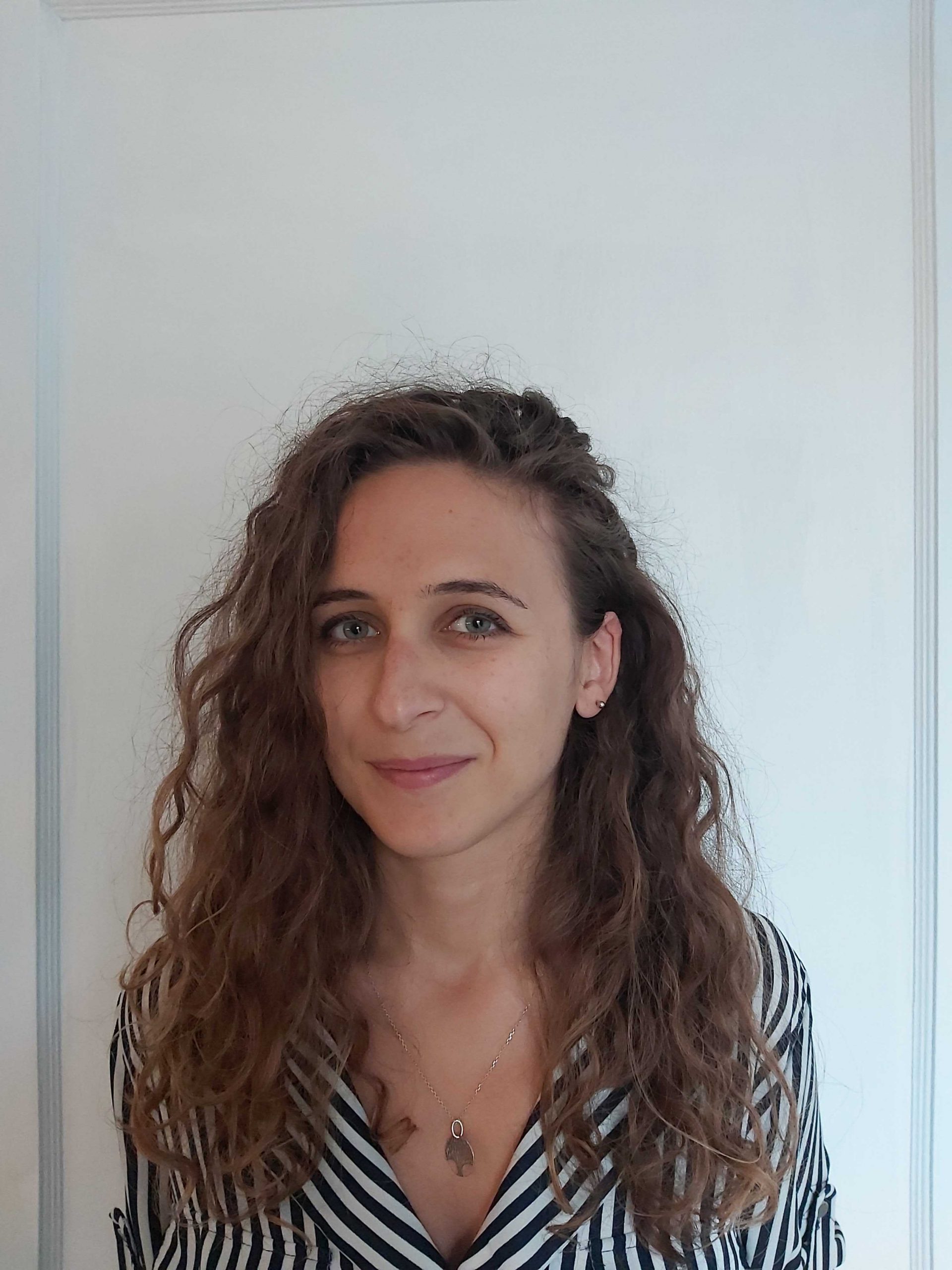 "If someone had described the day-to-day and the opportunities at Humanify before I joined, I don't think I would've believed them. It's really a company that sets itself apart from any other, that helps its employees to thrive and grow, professionally speaking, all the while doing so with humour, kindness and whilst putting them at the top of their priority list. I truly work with friends, and we feel listened to. The relations we're able to build with our clients are also amazing. At Humanify, I found the balance I've been looking for for years - the professional stability, and the geographical instability I wanted. My colleagues and clients have already seen me work from Montreal, from Guadeloupe, from the Carabbeans, and now, from the sea-side in France."
You work in recruitment and would like to go a long way with us?
An agency like no other, an application questionnaire like no other
No CV for now, we'll keep that for later.
Do you have any questions?