Expert Hub - Innovation & Strategy
From practice to theory: Consulting Services.
Access recruitment best practices and optimize your talent acquisition strategy with custom consulting services designed to make the candidate, hiring manager and recruiter experience consistent, seamless and irreprochable.
Disclaimer: We're not stuck in the classroom.
Sure, we enjoy theory … but without field experience, it feels like a shot in the dark and we like to witness and experience what we recommend. Know that our expert advice comes from hundreds of projects we've worked on, and not from smart-sounding concepts we've only read about or watched from afar.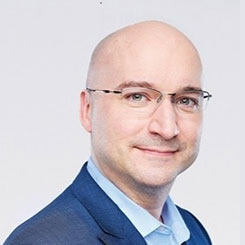 "We know the mechanics of a pipeline and of a recruitment project and we're present in, and connected to, the market. That's what sets us apart! You see, for our team, great advice doesn't come from a spreadsheet or a powerpoint presentation. Sound advice comes from the experience and networking you can only achieve by getting your feet wet."
Caroline Janson, COO and Éric Bélair VP Consulting and Strategies.
Diagnosis/Audit of practices and processes


Storytelling – approaching candidates and job postings

Implantation : Talent acquisition culture within companies


Recruitment Marketing and Attraction



Moving from reactive to proactive recruitment
Surveys and market benchmarking
The Non-Theoretician's Charter for Consulting Services:
We'll never get stuck in concepts, without relating them clearly to your reality.
➜ If your challenge is handling volume, we won't advise storytelling because it's trendy.
We'll go in the trenches with you.
➜ We won't advise something if we haven't witnessed or tested it ourselves.
We don't highlight issues without offering possible solutions.
➜ We won't tell you that you have to "seduce your candidates": we'll show you how.
We unconventionally honour the industry's best practices.
➜ No false pretences: our approach is to take you out of your comfort zone to innovate – in a consistently caring and proactive way.
Let's have coffee and talk about recruitment.
20 minutes - Your topic. Our insights
This virtual cup of Joe isn't a sales call in disguise.
And no, we won't attempt to offer you training.
Rest assured, you'll be sipping your beverage with anything but a salesperson.  We promise.
It'll be time well spent with Humanify founders Charlène and/or Patrick.